Mountain Oaks Home Owners Association


MOHA - Colorado Springs


Not a member?
JOIN HERE
Find and click on your name.

JOINED HOME OWNERS
Percentage of Joined Home Owners: 56.2%


| | | |
| --- | --- | --- |
| A: | 50 | Joined |
| B: | 39 | Not Joined |
(totals do not include deceased)
ANNOUNCEMENTS
•

Some Exit Routes out of the Neighborhood:

Take Broadmoor Bluffs Drive north to South Academy Blvd. Exit at #115 or proceed on Academy.
Take Broadmoor Bluffs Drive north. At the Safeway shopping center, turn left. Continue. Broadmoor Bluffs Drive becomes Star Ranch Road. Exit at #115.
Proceed south on Broadmoor Bluffs Drive to end of street. Turn right at the end of Broadmoor Bluffs Drive toward sign that reads: LOCAL TRAFFIC ONLY, NO DELIVERIES OR COMMERCIAL VEHICLES, TRESPASSERS WILL BE PROSECUTED. At stop sign, turn left onto Norad Road. Drive 1.3 miles to #115.
Take Neal Ranch Road to Farthing Drive.Turn right on Farthing Drive. At intersection of Farthing and Broadmoor Bluffs Drive turn left onto Broadmoor Bluffs. Continue to #115 OR turn left at Safeway shopping center and drive to #115 at Star Ranch Road.
Proceed on Neal Ranch Road to Farthing Drive. Turn left onto Farthing Drive. Go .3 mile. Then take a right onto Star Ranch Road. Drive 1 mile, then turn left onto Broadmoor Valley Road. Drive 1.7 miles to Cheyenne Mountain Boulevard.
Take Neal Ranch Road to Farthing Drive. Turn right onto Farthing Drive. Turn left onto Lowick Drive. Turn right onto Thames. At Broadmoor Bluffs Drive/Star Ranch Road, turn left. Drive to #115.

Do you have additional routes to add?

Map (click to open map of neighborhood)

•

Bears Out!

•

Dear homeowners and renters,

You may have received 5 spring cleanup tips in an email from Colorado Springs Utilities. This is a great time of year to get your property in order. Crabgrass and weeds can best be treated now before they start to grow. Also, look for Canadian thistles, which are a big problem in part of the neighborhood; you can't just chop them off because they spread by the roots. They can be tamed by digging the roots, using an herbicide, or a natural product (https://www.tipsbulletin.com/how-to-get-rid-of-thistle/ or https://www.seniorcare2share.com/how-to-get-rid-of-thistle-naturally/). It is important to get rid of Canadian thistles early, as mature plants can shed up to 5,000 seeds.

5 tips for spring landscape cleanup

By: Catherine M. (Colorado Springs Utilities)

As winter draws to a close, your landscape is beginning to wake up. Even though your plants still look dormant, March is a wonderful time to pull on your gardening gloves and start tackling several yard care tasks. If you do these five things in the next month, your efforts will pay off all summer.

Cut back ornamental grasses and perennial flowers. Cut all the dead, crispy, brown material from last year to ground level. These stems and leaves will never green up again, so remove them to let new growth take center stage. Learn more specific steps in our spring landscape cleanup video.
Prune shrubs. March is the perfect time of year to prune crowded, damaged, or less-than-ideal branches out of your bushes. Use good pruning techniques and avoid shearing shrubs.
Refresh your wood mulch areas. Once your landscape plants are cut back, it's much easier to add new mulch to plant beds. Add enough new wood mulch, chips, or bark so the whole layer is 3-4 inches thick. This will keep the weeds down and preserve soil moisture throughout the growing season. Brush mulch off cut back plants and don't pile it against their crowns.
Apply weed preventer in gravel areas. If you have areas covered with rock or gravel and have had a weed problem in the past, consider putting down weed preventer. By stopping new weeds from germinating, this practice can save you a lot of time and effort later in the summer. Apply this only in areas you will not be seeding (like a vegetable garden or bare spots in your lawn) and water in to activate. Keep in mind it will only stop new weeds from germinating, not control existing weeds that regrow each spring from their roots.
Water by hose, if needed. Your plants' roots become active once the soil temperature rises over 40 degrees. This means your plants will typically start using soil moisture before you turn on your sprinkler system. If we have an extended dry period, water your lawn, flowers and trees with a hose-end sprinkler periodically to ensure the soil is moist enough to support healthy growth. Be sure to disconnect the hose once you're finished to avoid freeze damage.

Enjoy our beautiful spring weather. And get some Vitamin D!

•

The Neighborhood Chipping Program sign-up website is now ACTIVE.

From our Fire Department coordinator Melissa Hoffman:

Here is the link to chipping sign-ups: https://arcg.is/O0Kei0

Note about website: There is a new feature. About half way down the form, you will see a map. If you have a resident that is unsure of what neighborhood they fall into (I know the boundaries we use are odd), they can use this tool. At the top of the map there is a box that says "Find Address or Place". They can type their address into this box and it will pull up the neighborhood that they are in (according to our Neighborhood Chipping Program). (Note: We are Mountain Oaks.)

Couple of notes I want to touch on for this year:

Residents can sign-up at any time. If your chipping date isn't until October, that is completely fine. Residents are still welcome to sign-up today. Better chance they won't forget to do it then.
Please remind residents that they must sign-up if they want their piles chipped. If they do not sign-up, their piles will not be chipped by us. I know in the past we have been lenient with residents if they forgot to sign up. However, that will not be the case this year. With the program expanding and the number of people that we now service, we simply do not have time and we are not allowed to pick up piles that aren't registered.
Piles need to be within 5' of the road, stacked in 5'x5'x5' dimensions with cut ends facing the road. They can do as many piles as they want, but they can't do a single, 20' long pile of slash. We will not chip that.

If you have any questions, please let me know.

Looking forward to another great year with you all!

Melissa Hoffman
Wildfire Mitigation Program Coordinator
Colorado Springs Fire Department
375 Printers Parkway
Colorado Springs, CO 80910

•

MOHA Homeowners, the Financial Summary for 2021 and the Projected Budget for 2022 can be found at the link below. As highlighted in the Annual Dues Assessment Notice, we continue to plan for Phase 2 and Phase 3 of our Refencing Project in 2022 and 2023, respectively. Note, this represents a delay of a year due to COVID related cost and supply chain issues. We are also planning for Phases 1-3 of our common Driveway Repaving Project in 2024-2025. Finally, we are also extending the deadline for 2022 dues payments until the 15th of February to allow more time to consider the Financial Summary and Proposed budget. Please contact Stu Yaap at stuyaap@comcast.net for any questions you might have regarding the proposed budget.

•

Is your mail on hold?

Your mailperson needs 30 feet of clearance in front of your mailbox to deliver your mail.

•

Please update your email if you have changed providers

From admin Bev: I have some email bouncebacks. If you are not receiving emails from MOHA, please check that the email address you have in your profile is correct. I cannot change it for you. Thank you.

•

MOHA Homeowners:

The request form for Architectural Control Approval is posted on the HOA website, mountainoakshoa.org.

All homeowners who live in HOAs should be familiar with the specific Covenants, Bylaws, and RULES which govern the HOA in which they reside. MOHA Covenants, Bylaws, Policies, and RULES may be accessed from the left navigation on this website, or by clicking here. Please note that RULES are specific updates to the Covenants and supercede Covenant requirements.

There have been several instances of homeowners erecting fences on their property without prior authorization. Homeowners are reminded that fence structures of any kind are not permitted around the perimeter of any property. The only fence structure that may be considered is pet containment fencing which requires prior approval depending on fence style, size and location. Any fence structure that is installed without authorization will require immediate removal. Homeowners who do not comply will receive a notification letter for non-compliance with a fine starting at $100.00 and that goes to $300.00 for each subsequent notification. Fines that go unpaid may result in the placing of a lien on your property filed with the El Paso County Clerk and Recorder's Office.

•

Dave Luken is our Firewise contact with the Colorado Springs Fire Department. The certificate above certifies we are an approved Firewise neighborhood for the 2020 calendar year. Homeowners may want to contact their homeowner's insurance company and inform them they live in a Certified Firewise Nieghborhood, as their insurance company may give them a discount on their annual premium. Dave was informed by the CSFD that USAA gives a discount and several other insurance companies were considering it and may have approved a discount at this time.
Welcome to the
Mountain Oaks Homeowners Association
web site!
This website was created to help build our community and to get to know each other better. If you have not yet done so, please create a Home Profile about your family. The mailing address and email address you submit on your profile are used to contact you. Renters are welcome to register as guests (use the Contact Us form and we will help you register).
Homeowners: Be aware that in a fire emergency you can exit the community by going west on Broadmoor Bluffs Drive. Take the NORAD Road exit from Broadmoor Bluffs Drive to 115.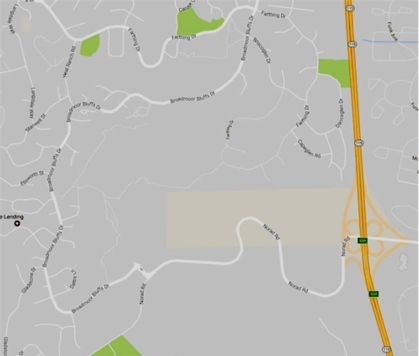 Please be reminded: Do not feed the bears (by leaving your trash can out or putting your trash out the night before pickup). When food is available, bears will find it and the possible bad outcomes include either a resident is scared or injured or a wild animal may have to be put down. For the health and safety of our neighborhood, please remember to keep trash inside your garage.
Our locally assigned Department of Wildlife officer is Cody Widner at 719 227-5287. For real emergencies (e.g., the bear breaks into your house), call Colorado State Patrol at 719-544-2424.
MOHA Mailing Address:
Mountain Oaks HOA
6510 S. Academy Blvd., Ste. A #310
Colorado Springs, CO 80906-8691
Complaints: In order to better service complaints and issues associated with MOHA covenant violations, the MOHA is requesting that homeowners complete and mail the complaint form to the board. This process will more narrowly define concerns and allow for accurate response by your MOHA volunteer board. The form can be located at this link for printing. Click here