Mountain Oaks Home Owners Association


MOHA - Colorado Springs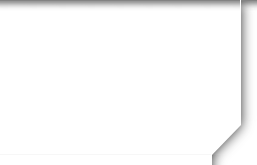 Firewise/Free Chipping
Did you know?
(from Dave Luken, our Firewise representative for MOHA)
There is a 2020 grant program from the Colorado Springs Fire Department that will do a cost share with MOHA homeowners. To qualify, work must be approved by the fire department prior to beginning a tree removal project to make sure your project meets fire mitigation requirments, rather than a landscape project. The Tree Removal Company must be registered and properly insured through the city. Cost share cannot be approved after the fact.
Please refer to the full set of requirements for grant approval, as well as information on how homeowners can get a Colorado Income Tax credit for the cost of fire mitigation work.
Also, homeowners, please keep track of your costs incurred and hours of work for all fire mitigation projects, including free chipping in September, as these can be applied as a credit to the entire HOA to contiue our certification for next year. Hours and costs can be turned into Dave Luken.
Click Here for Stipend Guidelines.
Click Here for income tax guidelines:
Dave Luken is our Firewise contact with the Colorado Springs Fire Department. The certificate above certifies we are an approved Firewise neighborhood for the 2020 calendar year. Homeowners may want to contact their homeowner's insurance company and inform them they live in a Certified Firewise Nieghborhood, as their insurance company may give them a discount on their annual premium. Dave was informed by the CSFD that USAA gives a discount and several other insurance companies were considering it and may have approved a discount at this time.
Mountain Oaks Free Chipping will be week of 10/4/2021
Individual homeowners must register to participate. To register, visit
coloradosprings.gov/wildfiremitigation
and select "Neighborhood Chipping Program," then "Submit a Request for Chipping." We are Mountain Oaks. You will be asked to enter your email address and fill out a "New Chipping Request." All chipping dates are the "Week Of" - material must be stacked curbside by 8:00 am Monday morning and will be picked up by the end of the week. Addresses not registered and incorrectly stacked piles WILL NOT BE PICKED UP. You can sign up until 8 pm on the night before your chipping week begins.
As part of the tagline "Sharing the Responsibility" the Wildfire Mitigation Section is dedicated to helping neighborhood organizations and homeowner's associations address wildfire risk. The CSFD neighborhood chipping service offers homeowners free curbside chipping and hauling when they do mitigation work on their own property.
To participate, homeowners must attend a wildfire mitigation meeting or schedule a free on-site consultation before the chipping date. (If you have done this in the past 5 years, that is sufficient.) This is done to engage neighborhoods and educate homeowners on wildfire mitigation concepts. The intent of neighborhood chipping is not debris removal, landscaping or cleanup. Rather, the intent is to reduce the risk of wildfire, modify fuels adjacent to structures and reduce fire behavior in the event of a wildfire. To schedule a free on-site consultation call the CSFD Wildfire Mitigation office at 719-385-7342. You can check the website for free firewise classes.
Participants are asked to attend a meeting or have a consultation for the purpose of reducing the risk of wildfire, modify fuels adjacent to structures and reduce fire behavior in the event of a wildfire.
It is a great way to get your tree and shrub debris cleaned
up by simply stacking bundles at the curb on the pickup
week. Note that your piles must be stacked curbside by
8:00 am Monday morning of our designated
chipping week and each bundle is limited to 5'x5'x5' with
diameter of logs no more than 9 inches. Incorrectly stacked
piles WILL NOT BE PICKED UP.
What's Acceptable:
Pile Guidelines:
To view a copy of the Chipping Guidelines Click here.
Colorado Springs Fire Department Wildfire Mitigation Information Guide


Wildfire Mitigation Website:
coloradosprings.gov\wildfiremitigation
or
Wildfire Risk Parcel Website:
Neighborhood Chipping Sign-up
Contacts:
Melissa Hoffmanm Wildfire Mitigation Program Coordinator
Colorado Springs Fire Department
375 Printers Parkway
Colorado Springs, CO 80910
Office: 719.385.7493
Fax: 719.385.7334
"Sharing the Responsibility"