Mountain Oaks Home Owners Association


MOHA - Colorado Springs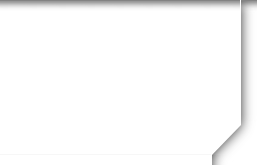 Not a member?
JOIN HERE
Find and click on your name.

JOINED HOME OWNERS
Percentage of Joined Home Owners: 59.0%


| | | |
| --- | --- | --- |
| A: | 49 | Joined |
| B: | 34 | Not Joined |
ANNOUNCEMENTS
•

Board of Directors Member-at-Large Needed for 2019

Homeowners approved the volunteers to serve on the MOHA Board of Directors for 2019 at the Annual Homeowners Meeting on January 22, 2019. A homeowner volunteer is needed for the position of Member-at-Large. This position is a voting member of the Board and serves as the representative for homeowner concerns to the Board. As special projects are undertaken by the Board during the year, the Member-at-Large may be called upon to assist other Board members for these projects. Come and support your HOA as this Board member.

If you have interest in serving in this volunteer position, please contact Steve Carmichall at 719-332-6225 or by email at stcrmch@aol.com.

•

•

Free Chipping

The 2019 chipping date is week of September 2, 2019
To participate, call 719-385-7342 or visit
coloradosprings.gov/wildfiremitigation and select
"Chipping Program." We are Mountain Oaks.

It is a great way to get your tree and shrub debris cleaned
up by simply stacking bundles at the curb on the pickup
week. Note that your piles must be stacked curbside by
8:00 am Monday morning of our designated
chipping week and each bundle is limited to 5'x5'x5' with
diameter of logs no more than 9 inches. Incorrectly stacked
piles WILL NOT BE PICKED UP.

What's Acceptable:

Pile Guidelines:

•

From Jeremy Taylor, CSFD Wildfire Mitigation Section


Good Afternoon Neighborhood Champions,

I hope you all had a wonderful holiday season and a fantastic 2018.

The Colorado Springs Fire Department Wildfire Mitigation Section is geared up and eager to begin a new year! Before I provide information about the upcoming year, I wanted to provide a recap of our program from 2018.

In 2018, the Wildfire Mitigation Section provided fuels mitigation treatment on 1,676 acres in the City of Colorado Springs. The neighborhood chipping program produced 442.5 tons of biomass from your community. This amount of biomass resulted in 368.75 dump truck loads and 4,425.5 cubic yards of material!! This amount of biomass is a great success to our program and certainly further reduces risk to your communities. In total for the 2018 year, our program serviced 3,270 homes in the chipping program. Although we are very proud of the work that was completed, we are actually 64 tons less in biomass than we had in 2017. In addition we also serviced 629 fewer homes than last year. In order to sustain this program and to continue to offer additional programs, services, and incentives we want to continue to rely heavily on community members such as yourself to assist us in the resources we provide and to sustain participation. We are in need to bring these numbers back up in order to sustain programs and to seek opportunities to continue to wildfire mitigation work.

As we look into 2019 we will continue to serve and provide the same chipping services and resources as we have in the past. Within the attachments you will find the 2019 Chipping Schedule, please review the schedule for your community and share widely with your neighborhood. Our intentions for this year is to far exceed the homes we provide services to and to remove greater numbers of biomass. After all biomass is simply fuels for the fire! As of today folks can begin to sign up for the chipping program if they know they will have material once we begin our season. As a friendly reminder, we do require an onsite consultation to those that would like to participate in the chipping program, if they have not had an onsite before. If you or members of you community would like to have a new onsite, or it has been some time since the last onsite consultation, or if there are some homeowners that just want to show off some great work, have us out! We would be more than happy to take a look at the completed work to update the wildfire risk map, provide resources, or thoughts on the property for furthering your mitigation efforts.

Please also note we have made some adjustments to the wildfire risk map that is posted on our website. We have updated the aerial map and made some updated changes to hopefully make the map more functional for homeowners with various layers for viewing. We are also in the process of updating all residential home risk ratings to have an updated list for 2019. As there are more than 36,000 addresses in the Wildland Urban Interface, it takes some time for our staff to review each parcel and capture details of each home. If there are areas that you would like for us to review for updating wildfire risk, please contact our office.

2018 was a challenging year for the Wildfire Mitigation Section, as we had sustained turnover in some of the staffing positions within our program. With the passing of Christina Randall in 2017 and Amy Sylvester moving out from our program in 2017 as well, we remained partially shorthanded for much of the 2018 year. Our program operated much of the year with six seasonal staff and three fulltime staff. Although shorthanded, we hope that we were able to provide the same service and quality of work to you and your neighborhoods. Today I am pleased to announce, we are back up to full staff! I have backfilled Christina Randall's position full time as the Program Administrator at the end of 2017, Ashley Whitworth has backfilled Amy Sylvester's old position in February of last year and Jay Houghton remains in his current position, providing leadership to the chipping crews. New to our team is Sherrie Storey and Solomon Schmidt. Sherrie Storey comes to us from the Monument area and will be backfilling my old position as the Fuels Program Coordinator. She has been with us for nearly four months and she will be providing services and responses to all open space and larger acreage mitigation projects for our program. Solomon Schmidt came to us from the seasonal chipping crew where he worked on the chip truck for the last nearly two years. Solomon provides services for all cost share stipends, wildfire risk reassessments and assists the chipping crews in daily operations.

As in years past, we will continue to have our neighborhood champions meeting on March 16th at the Fire Department Complex, 375 Printers Parkway 80910, from 9:30am to 11:00. We will have vendors, contractors, and local nursery's present as well as a guest speaker. At the event we will have refreshments and continental breakfast. You are most welcome to attend or if you have others that can attend that you believe can represent your community, we will gladly have you attend. Be on the lookout as Ashley will be sending out a flyer with additional information as we near the event.

Lastly, if you have any ideas or suggestions on ways to improve impacts to further mitigation efforts in your community, we are more than willing to try and provide resources, meetings, or incentives to help motivate your community. We rely heavily on your input and support to provide, and to continue to provide, resources to your community. If you have any upcoming events or meetings that we can support or provide a presentation at, please contact our office. If there are any changes or updates we need to make for your community please also let us know as well.

We truly appreciate your continued support and we look forward to 2019 and providing services to your community. Contact me at any time with any questions or concerns.

We will hopefully see you all soon and have a happy 2019.

Respectfully,
Jeremy Taylor

Welcome to the
Mountain Oaks Homeowners Association
web site!
This website was created to help build our community and to get to know each other better. If you have not yet done so, please create a Home Profile about your family. The mailing address and email address you submit on your profile are used to contact you. Renters are welcome to register as guests (use the Contact Us form and we will help you register).
Homeowners: Be aware that in a fire emergency you can exit the community by going west on Broadmoor Bluffs Drive. Take the NORAD Road exit from Broadmoor Bluffs Drive to 115.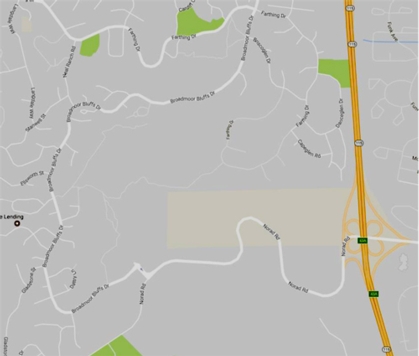 Please be reminded: Do not feed the bears (by leaving your trash can out or putting your trash out the night before pickup). When food is available, bears will find it and the possible bad outcomes include either a resident is scared or injured or a wild animal may have to be put down. For the health and safety of our neighborhood, please remember to keep trash inside your garage.
The bears know when it is trash day. This mama and her 2 cubs were busy on Langley. Thanks to John M for the picture.
Our locally assigned Department of Wildlife officer is Cody Widner at 719 227-5287. For real emergencies (e.g., the bear breaks into your house), call Colorado State Patrol at 719-544-2424.
MOHA Mailing Address:
Mountain Oaks HOA
6510 S. Academy Blvd., Ste. A #310
Colorado Springs, CO 80906-8691
Complaints: In order to better service complaints and issues associated with MOHA covenant violations, the MOHA is requesting that homeowners complete and mail the complaint form to the board. This process will more narrowly define concerns and allow for accurate response by your MOHA volunteer board. The form can be located at this link for printing. Click here