Mountain Oaks Home Owners Association


MOHA - Colorado Springs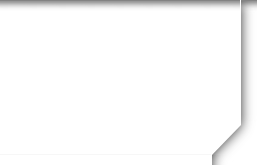 Not a member?
JOIN HERE
Find and click on your name.

JOINED HOME OWNERS
Percentage of Joined Home Owners: 61.9%


| | | |
| --- | --- | --- |
| A: | 52 | Joined |
| B: | 32 | Not Joined |
ANNOUNCEMENTS
•

Wishing you all a happy holidays and a magnificent New Year. May the holiday season bring happiness and joy to you and your loved ones. May you have peace, health, happiness, and prosperity in the coming New Year. Let the spirit of love gently fill your hearts and homes.

•

Hello Homeowners from your webmaster

Please save this Mail Boss (Mailbox) Warranty to your files:

Mail Boss Warranty

Epoch Design stands by the quality and craftsmanship of our
products. Therefore we offer a free Limited Lifetime Warranty
on the Mail Boss and all Mail Boss products with proof of
purchase to the original owner.

The Lifetime Warranty covers manufacturing defects and
any failure of moving parts under normal use. We pledge
to repair or replace, at our option, any product or component
that is defective in material or workmanship for as long as you own it.

If your product is determined to be defective, contact our
Customer Service Department at 1 (800) 589-7990 (9-5 PST)
and we will assist you in procuring the correct replacement
parts free of charge. (Our contact for warranty issues is Chris at Epoch Designs 800-589-7990 ext. 107.)

The Lifetime Warranty excludes deliberate or
accidental damage, and does not extend to misuse,
finishes, rust, or improper installation.
However, we evaluate each Warranty claim on a
case by case basis, so please contact us should you have
any questions or concerns about your Mail Boss product.

The company also recommends that lock lubricant be
used every couple of months. They recommend the
brand Tri-Flow and urge you to NOT use WD-40. If a lock
ever does fail, please give them a call and they will replace
it free of charge.

I did call the company today because the numbers
have worn off our box after one year, and they are
sending a set of new numbers. The person I spoke
with said they usually do not replace numbers
but are doing so because this should not be a
problem with a box recently installed.

Addendum 11-22-2019: Steve Carmichall just notified that we are using alternate mailbox numbers purchased from Home Depot and there is a supply to replace any numbers that are coming off. The HOA will replace the bad numbers when we get some good weather.
Welcome to the
Mountain Oaks Homeowners Association
web site!
This website was created to help build our community and to get to know each other better. If you have not yet done so, please create a Home Profile about your family. The mailing address and email address you submit on your profile are used to contact you. Renters are welcome to register as guests (use the Contact Us form and we will help you register).
Homeowners: Be aware that in a fire emergency you can exit the community by going west on Broadmoor Bluffs Drive. Take the NORAD Road exit from Broadmoor Bluffs Drive to 115.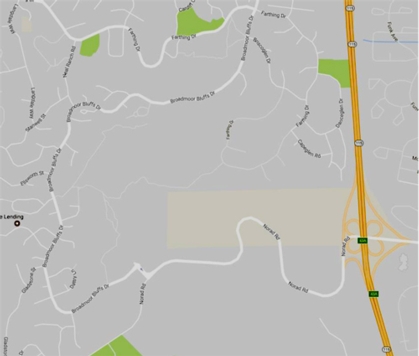 Please be reminded: Do not feed the bears (by leaving your trash can out or putting your trash out the night before pickup). When food is available, bears will find it and the possible bad outcomes include either a resident is scared or injured or a wild animal may have to be put down. For the health and safety of our neighborhood, please remember to keep trash inside your garage.
The bears know when it is trash day. This mama and her 2 cubs were busy on Langley. Thanks to John M for the picture.
Our locally assigned Department of Wildlife officer is Cody Widner at 719 227-5287. For real emergencies (e.g., the bear breaks into your house), call Colorado State Patrol at 719-544-2424.
MOHA Mailing Address:
Mountain Oaks HOA
6510 S. Academy Blvd., Ste. A #310
Colorado Springs, CO 80906-8691
Complaints: In order to better service complaints and issues associated with MOHA covenant violations, the MOHA is requesting that homeowners complete and mail the complaint form to the board. This process will more narrowly define concerns and allow for accurate response by your MOHA volunteer board. The form can be located at this link for printing. Click here