Mountain Oaks Home Owners Association


MOHA - Colorado Springs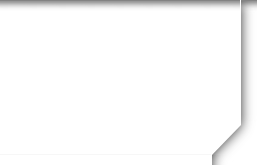 Libby's List
Libby's List is intended to provide names of potential contractors available in this area. A number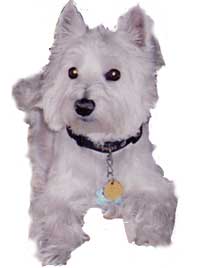 designation is provided after the contractor name as follows:
(1) Contractor has asked to be added to this list
(2) Contractor is a MOHA homeowner
(3) Homeowner has reported positive experience with this contractor
(4) Neighborhood youth who would like to be added to this list for doing small jobs
Homeowners, please add to this list by replying to bev@sitesandsounds.com.
New Section for Hail Damage only from August 6 storm. Please share your results. Email to bev@sitesandsounds.com and I will post.
Bev and Dennis Collins: Timberline Roofing highly recommended. Job completed at 5050 Broadmoor Bluffs Dr. in one day. New roof and replaced skylight. Costs were within insurance parameters.Contact Mike or Chris Irwin, owners at Kirwin8480@gmail.com , 719-492-7726 or
719-492-7604.
*************
Mary Ann Creque: Salazar Roofing. I've had very good results with John Josetti (in 2015); am again contracting w/ him for current hail damage.
John Josetti, Commercial Claim Consultant, Salazar Roofing
719-659-9742 C; 719-635-5479 O; 719-473-1801 F
3626 N. Stone Ave., Colorado Springs, CO 80907
Josetti@salazarroofing.com
www.Salazarroofing.com
*************
Contractors
Robert Steele (3)
719-338-0740


"A
fter dealing with many over the last year for hail damage, I felt I had finally found some nice honest people." (Susan Williams)
Dry Wall Repair
Doug Karre (3)


719-200-7452
Chimney Work
Clean Sweep Chimney Sweeps (1)
Ron Drapeau
719-553-0542
CLSW@ColoradoSpringsFireplaceS.com
www.ColoradoSpringsFireplaceS.com
Fireplace & Chimney Cleaning,

Inspections, Replacement Dampers,Chimney Caps & Crowns, Conversions-Change from Wood to Gas, Extensive Gas Fireplace

Cleaning, Glass Doors Replacement Wood or Gas, Replacement Parts for most Gas Fireplaces, Dryer-Vent Cleaning, Change Back-Change you Gas Back to Wood.
Handy Home Owner Services
Leading Edge Property Services (3)
Orren Bemrose
719 963 9060
lepropertyservices13@gmail.com
Construction, Remodels, Custom Interiors, Finish Carpentry, Custom Woodworking, Small Repairs, Maintenance, Custom Exteriors, Painting, Landscaping
Haul Away
American Made - Haul Away & Residential Demo
Good evening! My name is Cameron Dufaud, I'm the founding owner of American Made - Haul Away & Residential Demo. I just wanted to take a second to introduce ourselves to Mountain Oaks and some of the other HOAs in the area. We are a young company comprised of two young men, both educated and professional. We perform basic haul away for standard throw away items, large and small, landscape tearout and perform basic sub structure demolition and removal - amongst a myriad of in-between services.We wanted to take a second to introduce ourselves the next time you have a neighbor whom needs to comply with covenants or after your next community garage sale. We are cost-affordable (standard 10% under industry average) respectful, efficient & would love the opportunity to earn some of your neighborhood's potential business. Thanks so much for your time and enjoy the upcoming weekend! Email: Americanmadehaul@gmail.com.
Heating and A/C
Home Heating, Service, Inc. (3)
719-591-9777
Mike's Plumbing and Heating LLC (3)
719-459-6633
36 Duke Street
Home Inspections
Hunt Property Inspections (1) (2)
Aaron Hunt
719-344-5455
www.huntpropertyinspections.com
aaron@huntpropertyinspections.com
Landscaping
Landscape Specialists Inc. (3)
Sean Gose, President
P: 719-233-7408 / F:719-597-2300
www.landscapespecialistsinc.com
Lawn Mowing and Cleanup Jobs (Neighborhood Youth) (4)
Patrick Medicus (3) 719-459-3580 patrick@sitesandsounds.com. He will review your cleanup or mowing project and provide a set cost for the work.
Jackson Sutherland (3) 719-452-1436. Neighborhood yard work.
Remodeling and Skylight Replacement
M&E (3)
719-332-4368
Mike and Eric Bruner
Roofing
Brian Pierce (3)
204 W. Cheyenne Mountain Blvd.
1st Priority Roofing (3)
Terry Moore
719-310-6725 or 719-264-9293
Snow Removal
American Sprinkler (3)
Mike Burwell
719-381-4272
americansprinkler1@yahoo.com
Landscape Specialists Inc. (3)
Sean Gose, President
P: 719-233-7408 / F:719-597-2300
www.landscapespecialistsinc.com

Sprinkler Service (start up, shut down, repair)
American Sprinkler (3)
Mike Burwell
719-381-4272
americansprinkler1@yahoo.com
Waste Removal Vendors
Waste Management (3) - www.wm.com 719-632-8877
Bestway Disposal (3) - www.bestwaydisposal.com 719-633-8709
Springs Waste Systems (3) - www.springswaste.com 719-634-7177
Rocky Mountain Disposal (3) - www.rockymtndisposal.com 719-492-2050
Wildfire Mitigation/Tree Removal
Gilbert's Tree Service (3) Gilbert Rodriquez, 8525 Squirrel Creek Rd, Fountain, CO, 80817, 719-382-3362... Licensed, Insured, CSFD approved