Mountain Oaks Home Owners Association


MOHA - Colorado Springs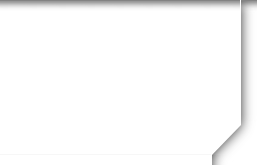 Firewise/Free Chipping
Did you know?
(from Dave Luken, our Firewise representative for MOHA)
There is a 2020 grant program from the Colorado Springs Fire Department that will do a cost share with MOHA homeowners. To qualify, work must be approved by the fire department prior to beginning a tree removal project to make sure your project meets fire mitigation requirments, rather than a landscape project. The Tree Removal Company must be registered and properly insured through the city. Cost share cannot be approved after the fact.
Please refer to the full set of requirements for grant approval, as well as information on how homeowners can get a Colorado Income Tax credit for the cost of fire mitigation work.
Also, homeowners, please keep track of your costs incurred and hours of work for all fire mitigation projects, including free chipping in September, as these can be applied as a credit to the entire HOA to contiue our certification for next year. Hours and costs can be turned into Dave Luken.
Click Here for Stipend Guidelines.
Click Here for income tax guidelines:

Dave Luken is our Firewise contact with the Colorado Springs Fire Department. The certificate above certifies we are an approved Firewise neighborhood for the 2020 calendar year. Homeowners may want to contact their homeowner's insurance company and inform them they live in a Certified Firewise Nieghborhood, as their insurance company may give them a discount on their annual premium. Dave was informed by the CSFD that USAA gives a discount and several other insurance companies were considering it and may have approved a discount at this time.
Mountain Oaks Free Chipping will be week of 09/21/2020
Individual homeowners must register to participate. To register, visit
coloradosprings.gov/wildfiremitigation
and select "Neighborhood Chipping Program," then "Submit a Request for Chipping." We are Mountain Oaks. You will be asked to enter your email address and fill out a "New Chipping Request." All chipping dates are the "Week Of" - material must be stacked curbside by 8:00 am Monday morning and will be picked up by the end of the week. Addresses not registered and incorrectly stacked piles WILL NOT BE PICKED UP. You can sign up until 8 pm on the night before your chipping week begins.
As part of the tagline "Sharing the Responsibility" the Wildfire Mitigation Section is dedicated to helping neighborhood organizations and homeowner's associations address wildfire risk. The CSFD neighborhood chipping service offers homeowners free curbside chipping and hauling when they do mitigation work on their own property.
To participate, homeowners must attend a wildfire mitigation meeting or schedule a free on-site consultation before the chipping date. (If you have done this in the past 5 years, that is sufficient.) This is done to engage neighborhoods and educate homeowners on wildfire mitigation concepts. The intent of neighborhood chipping is not debris removal, landscaping or cleanup. Rather, the intent is to reduce the risk of wildfire, modify fuels adjacent to structures and reduce fire behavior in the event of a wildfire. To schedule a free on-site consultation call the CSFD Wildfire Mitigation office at 385-7342. You can check the website for free firewise classes.
Participants are asked to attend a meeting or have a consultation for the purpose of reducing the risk of wildfire, modify fuels adjacent to structures and reduce fire behavior in the event of a wildfire.
It is a great way to get your tree and shrub debris cleaned
up by simply stacking bundles at the curb on the pickup
week. Note that your piles must be stacked curbside by
8:00 am Monday morning of our designated
chipping week and each bundle is limited to 5'x5'x5' with
diameter of logs no more than 9 inches. Incorrectly stacked
piles WILL NOT BE PICKED UP.
What's Acceptable:
Pile Guidelines:
To view a copy of the Chipping Guidelines Click here.
Colorado Springs Fire Department Wildfire Mitigation Information Guide


Wildfire Mitigation Website:
coloradosprings.gov\wildfiremitigation
or
Wildfire Risk Parcel Website:
Neighborhood Chipping Sign-up
Contacts:
Letter from Jeremy Taylor, Wilfire Mitigation Program Administrator:
January 6, 2020 Good Morning Neighborhood Champions, I hope you and your community had an exciting and eventful 2019. I also hope you all are just as excited as we are looking into 2020. The 2019 year was a great year for the Colorado Springs Fire Department Wildfire Mitigation Section and I want to take a moment to share some information about our success in 2019 and what is on the horizon for the 2020.
First and foremost, I want to thank each of you for your resounding assistance and support of our mission. I am truly proud of the fantastic working relationships that we have with you and your respective neighborhoods. We truly cannot complete our work without leaders like yourselves. Thank you all for your hard work and the time you have dedicated to our cause.
The 2019 year was a record breaking year for the Wildfire Mitigation Section. This year the Section was able to set a program record by performing fuels treatment on a total of 2,488 acres in the Wildland Urban Interface. This is the largest acreage treatment that the Wildfire Mitigation Section has ever accomplished in a single year. This great amount of work was completed through mitigation efforts in parks, open spaces, and through work in your neighborhoods with the Neighborhood Chipping Program. Another record for the program was set this year with the number of homes to participate with the Neighborhood Chipping Program in a single year. The program serviced a total of 4,444 homes in 2019, which is 1,174 more homes serviced than in 2018. From the homes serviced a grand total of 572.7 tons, or 5,727.9 cubic yards, or 477 dump truck loads of woody biomass material was hauled out of your communities.
As this is fantastic news and a great achievement, one item that I struggle with celebrating, was the number of homes that we serviced that did not properly sign up for the Neighborhood Chipping Program. The program serviced a total of 1,014 homesthat did not properly register or sign up for the Neighborhood Chipping Program. This means that these 1,014 homes put slash material out at the curb during the designated chipping week and were serviced, but were unaccounted for on our chipping list. For years our program has tried to be courteous and supportive of all residents that want to remove hazardous vegetation from their property, but we do need homeowners to help us by registering in effort to provide a more efficient chipping service. I believe the large number of homeowners that did not register properly was due to an uncertainty on how to register with the program or simply folks misunderstand the intent of the chipping program. Whatever the reason, I hope that we can count on your assistance to help "Share the Responsibility" and disseminate the message to homeowners on how to properly register their home each year and the intent of the Neighborhood Chipping Program. With your assistance, I believe we can reduce that number significantly and in doing so, our program can offer additional services and possibly additional chipping weeks for neighborhoods as accurate chipping numbers help our efficiencies in the services we can provide.
For the 2020 year, we also have Cost Share grant funding available as part of our Stipend Program. The Stipend Program provides grant funding to assist homeowners complete wildfire mitigation work on their property by hiring a licensed contractor and cost sharing with the Fire Department. The program offers a dollar-for-dollar match up to $500 and must have involvement with the Fire Department on the front end to participate. Due to the funding received, we cannot reimburse residents for previous work completed or reimburse residents for their own work on their own property. If residents are interested in participating, they must be within one of the select neighborhoods in which we have funding for. The current neighborhoods where funding is available are; Erindale, University Park, Pinecliff, Pulpit Rock, the Broadmoor Bluffs area, the Old Broadmoor area, North Cheyenne Canon, the Stratton areas, the Skyway areas, and the Bear Creek area. If interested, please have residents contact Solomon Schmidt at 719-385- 7368 or Solomon.Schmidt@coloradosprings.gov. Please know that the grant funding is first come – first serve and locations of funds may be subject to change as additional grant funding is received throughout the year.
As for open space projects for the 2020 year, we have projects planned for Ute Valley Park, the Old Broadmoor Ski Slope, Bear Creek Regional Park, and hopefully Palmer Park. All of the projects will be funded utilizing grant funding obtained from various organizations and foundations from previous years and from a 2019 grant proposal for Palmer Park, in which we are hoping to be awarded. Maps and locations of these projects will be shared at our annual Neighborhood Champions event.
This year we will be hosting our yearly Neighborhood Champions event on the morning of March 14th , 2020. Please mark your calendars for attendance and an RSVP with additional details will be sent out shortly. We would greatly appreciate your attendance, as this year will be a little different compared to years past. This year we will have a guest speaker, various vendor booths from agencies and businesses, multiple give away prizes, and a light breakfast for all that attend.
In closing, I want to thank each of you again for your continued support and unwavering dedication to helping the Colorado Springs Fire Department reduce the risk of wildfire to your own homes and your neighbors. Our small program of five full-time staff are dedicated to you and the now 138 partnering neighborhoods we serve. We truly cannot do our work without your commitment and support. I look forward to seeing you all at the Neighborhood Champions event and as always, if there are any questions, concerns, or ways that we can better serve your community, please feel free to reach out to me directly.
I hope you all have a safe and fantastic 2020 Year!